The Red Sandstone flagstones at this property in the historic market town of Kirkby Lonsdale had been covered with carpet and underlay and to make matters worse it had a screed level laid on top of the stone to make the floor smoother to walk on before the carpet went down. The current owner of the property had discovered the floor under the carpet and was now keen on having it restored back to its former beauty as a period feature.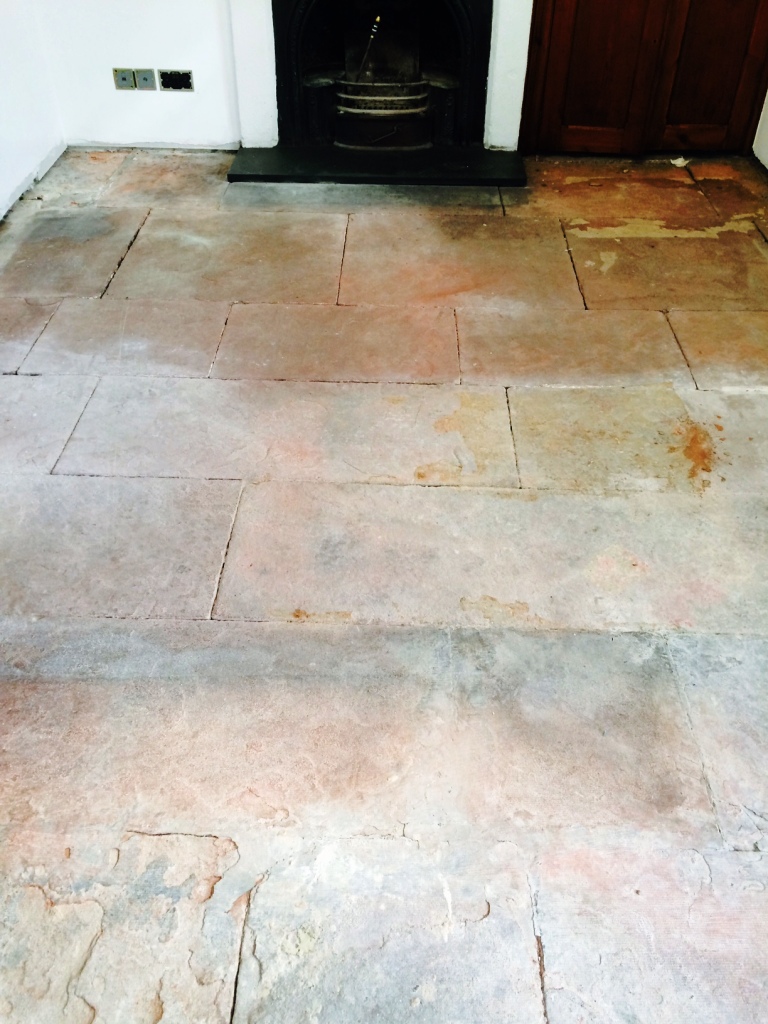 Restoring Sandstone
Stone is difficult enough to restore with the conventional chemical approach as it is so instead we opted to use a full diamond pad cutting system which is designed to cut back the screed to the stone underneath. This involves applying a very coarse 50 grit Diamond pad, followed by a 100 Grit and so on to the 200 grit. As you can see from the results this not only removed the Screed/Self levelling compound but also revealed the true red colour of the Sandstone.
Sealing a Sandstone Tiled Floor
We had to leave to the stone to dry out for several days as the diamond system uses a lot of water to lubricate the process which can saturate the stone making it take longer to dry out. Once fully dry we applied three coats of Tile Doctor Colour Grow for a nice even matt finish, colour grow also accentuates the deep colours in the natural stone.
I think you will agree; this was quite the transformation.


Old Sandstone Floor Renovated in South Lakeland