The client in Kirkby Lonsdale called us in to sort out deep staining on the kitchen and utility floor area which was laid with Red Sandstone throughout. The stone flags were in quite a state mainly due to a failed sealer which allowed dirt to become ingrained in the stone. Sealers do wear down off over time especially in busy areas such as kitchens and once the sealer has gone the stone has little protection.
Cleaning a Red Sandstone Tiled Kitchen Floor
Work started by removing the kick boards under the kitchen units where we could, some were stuck fast so to protect them from water ingress during cleaning a silicone sealant was applied. We have learned from experience that although kitchen units are often sold as solid wood the kick boards underneath the units are often made from cheaper chipboard and thus very susceptible to water damage. They can blow within 15 to 20 minutes of water standing underneath, and we find silicone is a simple and effective answer to this issue.
To renovate the sandstone, a very coarse 100-grit milling pad was worked into the floor using a heavy weighted floor buffer and water to lubricate the process. This process cuts into the surface of the sandstone to strip off a very thin layer to reveal uncontaminated stone underneath. The slurry generated is rinsed off with more water and extracted with a wet vacuum. The process is repeated with a 200-grit pad that refines the surface.
Following this the floor and especially the grout is given a scrub with Tile Doctor Pro Clean. This is worked in with a black scrubbing pad and then rinsed off with more water and the wet vacuum. We always make a point to clean behind washing machines, tumble dryers, fridges etc wherever we can as you can see in the pictures.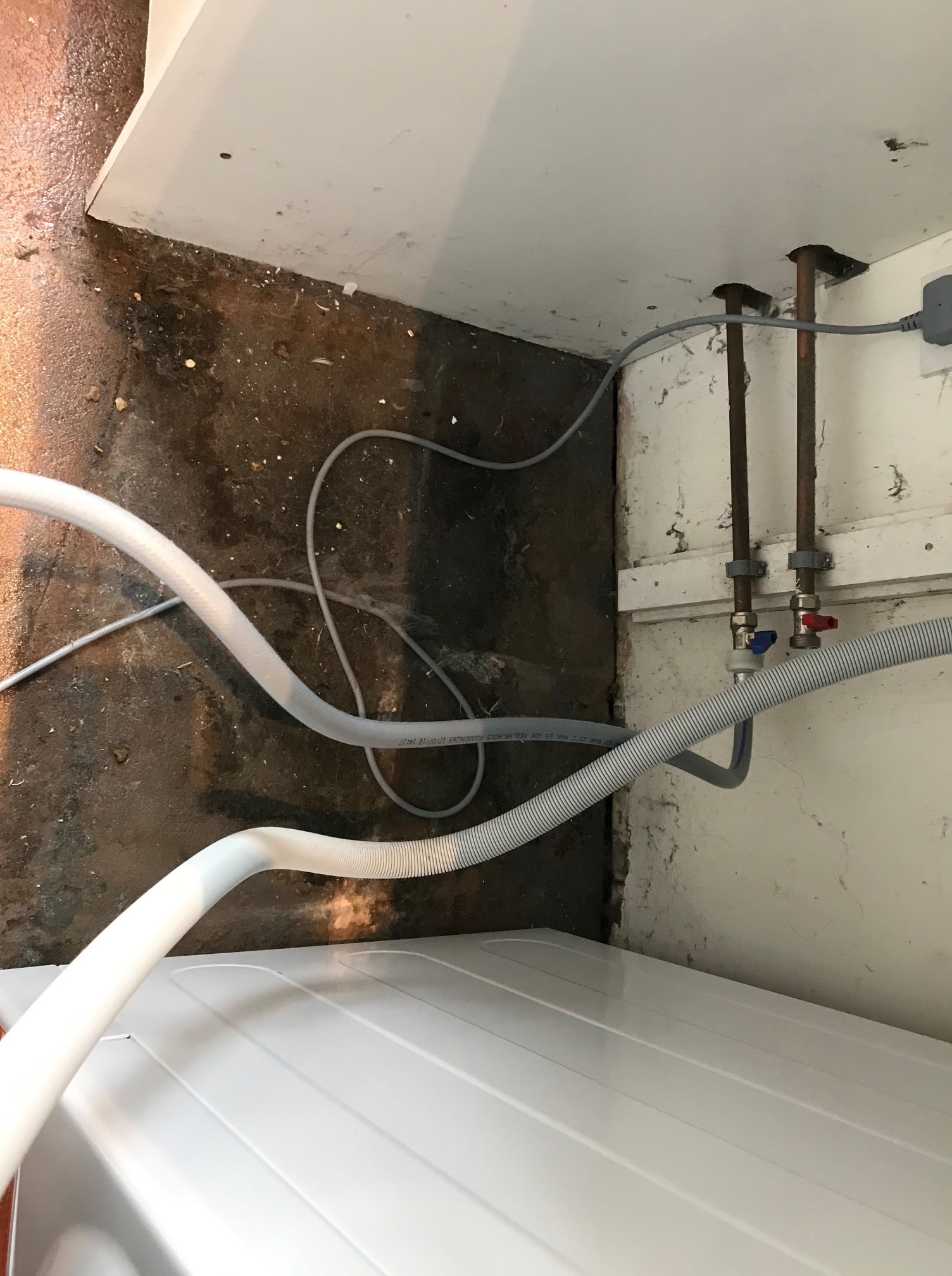 Once the cleaning process was over the floor was dried as much as possible with the wet vacuum and it was left to dry out overnight.
Sealing a Red Sandstone Tiled Kitchen Floor
The next day we returned to seal the floor before doing so however moisture readings were taken from the stone; we are a big believer in letting the stone or tiles fully dry out before they are sealed otherwise if the stone or tiles are still damp then the sealer won't cure correctly. There are occasions where you can clean and seal the same day i.e. upright showers but when it comes to a thick stone like sandstone it really needs time to dry out before applying a sealer.
I mention this because there are certain companies which will offer a clean and seal on the same day. At Tile Doctor we are trained to do the job correctly and not to cut corners, if there is a problem with the job you can rely on us to come back and put it right.
On this occasion three coats of Tile Doctor Colour Grow were applied which is an impregnating sealer that soaks into the pores of the stone protecting it from within and enhancing the natural colours in the stone. It works really well on Red Sandstone and added a nice lift to the appearance of the floor.
The client was very happy with the renovated floor and before leaving I took time to discuss aftercare. I cannot stress how important it is to use the correct cleaning product when it comes to a cleaning a sealed floor, so for cleaning I always leave the customer with a complimentary bottle of Tile Doctor Neutral Tile Cleaner. Many regular floor cleaning products you find in supermarkets will strip the sealer off a floor, so it is well worth checking the label before choosing a cleaner.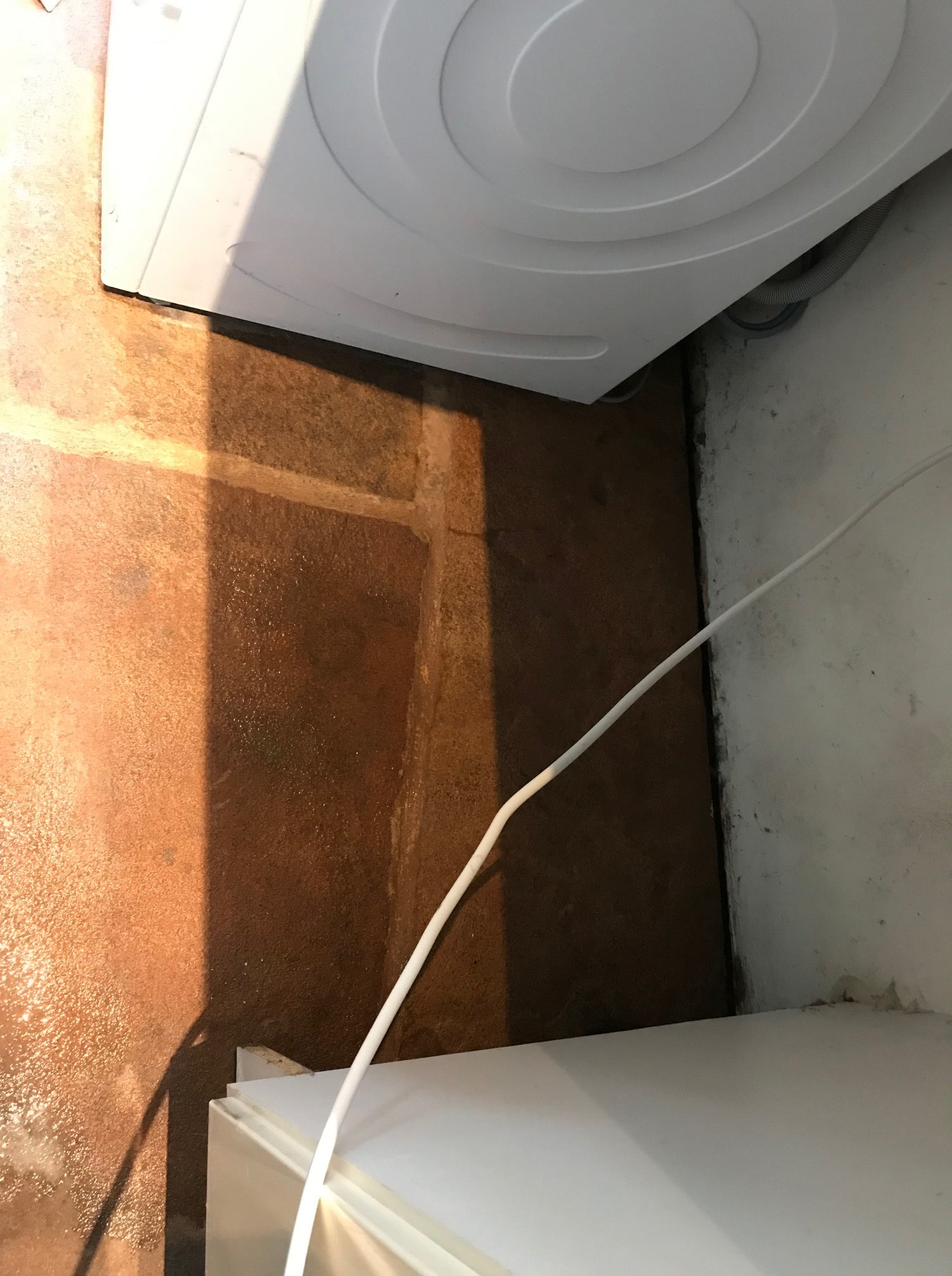 Professional Restoration of a Red Sandstone Kitchen in South Cumbria